Prevention of Sexual Harassment at Workplace
Gender Sensitization Workshop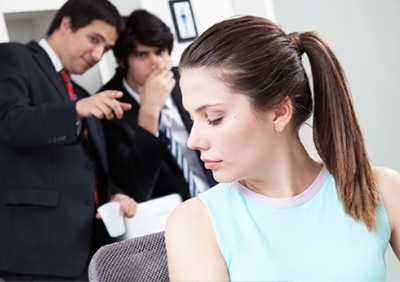 Gendered assumptions and gender-based social discriminations exist throughout society, from organizational planning to the everyday interactions at the workplace. Negative impacts of such assumptions can undermine the efficiency and success of even the best-intentioned plans.

Our experts at CSDT provide tailor-made training programs through close collaboration with each of our clients. Our trainings address designated issues within the context of gender, from deconstructing the basic concept of gender itself, to exploring how gender can be mainstreamed in organizational planning.

These modules are very interactive and include lot of exercises on breaking stereotypes, role plays, videos and storytelling. These modules are very useful for sensitizing workforce, support staff and lot of our clients on this subject includes schools, colleges and other institutions.
Prevention of Sexual Harassment at Workplace – Employees Awareness Module
This half day module is very effective in sensitizing and educating the employees about the provisions of the new law and also helps them understand the HR policy on this issue. It also takes care of the emotional and physical ramifications of sexual harassment on both the complainant as well as respondent. This is a very interactive workshop which is packed with activities and is not based on lecture format. This module is nicely balanced with group activities, role plays, real case scenarios and audio visual clips. Following are the takeaways from this session:
Build in an understanding about gender sensitivity
Generate respect for appreciation for gender differences
Increase the level of mutual respect & trust
Insight into more emphatic approach while dealing with opposite gender
Understand gender difference and challenges attached
Create and facilitate a safe, fair and cordial work culture
Values & social dimensions
Individual role and responsibilities for creating a friendly work environment
Basic overview of the Act and how it related to the new SH policy of the organization
Complaints Procedure
Introduction with the revised HR policy of SHW
Workshop for Internal Complaints Committee on Prevention of Sexual Harassment at Workplace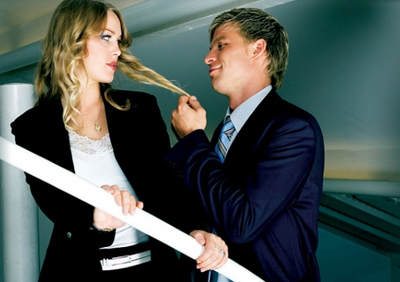 A very interactive full day workshop which focuses on the formation and functioning of the Internal Complaints Committee (ICC). It covers various important things like creating visibility of the committee, managing internal communication, effective complaints mechanism, conciliation, investigations, recommendations post investigations, report writing and annual returns. All of this is achieved through practical exercises like group activities, role plays, case scenarios, case studies, videos and mock investigation.

Participants are trained on a much practical level where there are groomed on the procedural aspects of the Act and other behavioral and social perspectives beyond the act like
Identify sexual harassment at workplace
Process of lodging and recording complaints
Effective communication with the complainant & respondent
Investigation process
Hands on experience on investigation/interviewing techniques
Recording the findings
Psychological support to the affected party
Managing internal communication & confidentiality
Overview on mechanism & relevance of conciliation
Respect towards gender sensitivity
Unbiased functioning of the committee
Recommendations following an inquiry
Differentiate between SH cases and violation of code of conduct
Malicious complaints
Preparation of annual reports
ICC - act of responsibility – Insight to cause and action relationship
Scenario Identification
Case Studies
Mock Investigation
Self Assessment Quiz
Through our experience and expertise we would like to keep this module simple, crisp and yet effective. Our resource people will aim to strike a perfect balance between the legal framework of the act, compliance obligations and at the same time focusing on the relevance of social & psychological factors.

ICC under this new act has been given the powers of civil court and its recommendations are binding on the organization hence this is job of utmost responsibility and its findings can make or break lives of many, not just the affected person but the whole eco system around that person.

Although there is no scope of letting go the offenders but utmost care and diligence is required so that no innocent person is penalized and at the same time all complaints are investigated within the ambit of the act.
Assistance with Drafting of HR policy on Prevention of Sexual Harassment at Workplace as per the new Law
CSDT shall draft a robust, balanced and 100% compliant policy on Sexual Harassment at workplace which will be vetted by our in house experts. Policy will be synchronized with the prevailing HR policies and your organizations culture and value system. Our experts will keep working with you on this till it meets your expectations and we provide a continued support on this and we shall be happy to provide a review after first quarter of inception.

The scope of the policy will be beyond the act, wherein it takes care of all forms of sexual harassment; Male – Female, Female - Male and same gender harassment. Further policy will clearly set out the service rules pertaining the sexual harassment.
Retainer-ship for External Member for Internal Complaints Committee
We have an in-house team of experts representing legal side, resource people from NGOs and other associations committed to the cause of women and people with very sound knowledge of this act and experience of handling investigations. Based on the size and complexities of your organization, it will be our pleasure to support you with a suitable external member for your complaints committee. Some of the benefits with this model are:
Provide a qualified, experienced and relevant resource person, who shall be happy to work for your panel as an external committee member
We will schedule and plan four meetings in a year with this resource person at your office. Your committee members, senior management or other members of the staff can do review meetings or brainstorm ideas to improvise on existing systems
Filling of your Annual returns for Sexual Harassment Committee through this member.
Person will be responsible for investigating/handling complaints of sexual harassment and will hold physical face to face, Skype meetings as required.
One complimentary workshop on gender sensitization by this person or another qualified resource from CSDT
You will not be required to pay anything to the external committee member. We will take care of their retainer ship cost, per visit cost, cost of cabs to your office, only in case of any outstation travel/stay, you will have to bear those costs.
This will save you a lot of hassles and money in identifying and managing the external person.