Army/Commando Training & Overnight Camping at School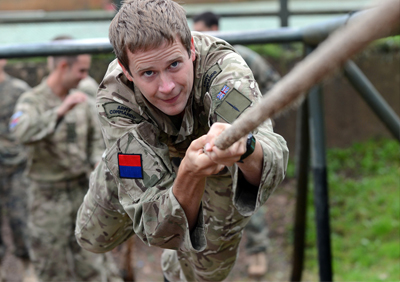 Commando training camps are well supervised training camps for children for all age groups. Its an ideal physical training program which keep the kids occupied and helps them cultivate a healthy and fit life style. Our 21st century children are in acute need to participate in Commando activities, as these kids are slaves to indoor entertainment, their lives are ruled by television ,iPads, laptops etc.thus leaving them with very little or zero physical activity. This in turn leads to various health and mental issues. Commando training camps are traditionally designed keeping in view complete physical and mental well being for our children. Adventure Commando activities planned for the simple sports program include camping training, obstacle and hurdle training, camp fire games, trekking, climbing and rappelling.

Commandos are a perfect way to enhance complete development of children; it prepares and trains children to take up healthy challenges while ensuring their safety and well being. These commando training programs helps our young children in developing a sense of accomplishment and self respect for themselves, and also inculcates a habit of a fit and healthy lifestyle.

Overnight camps in the school, helps them in becoming independent and helps them in improving their team working skills.

All activities are conducted with ISO certified equipments and under the guidance of our expert facilitators.