Bon Fire Tales
Visit Nature & Wild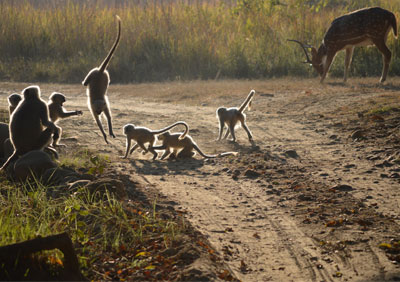 Come and experience wildlife and nature in true sense with CSDT team. We offer an authentic jungle experience with raw/luxury accommodation at Jim Corbett National Park, Ranthambore National Park, Bhandavgarh National Park or any other destination in India.

We can also facilitate your stay inside the forest rest houses inside the jungle at Dhikala or Bijrani zones at Jim Corbett National Park. Our team of naturalists will be happy to plan out all finer details like Jeep Safari, Elephant Safari, Nature Walk, special cuisines & plenty of recreational facilities for you to enjoy the true wildlife.
Our team of naturalists with extensive experience of tracking the 'big cat' (Royal Bengal Tiger) and exotic species of birds and animals will escort you to all safaris to make sure that you get the best wildlife experience.

We have got special tie ups for corporate and non-corporate clients with wide range of resorts offering close to nature stay options in terms of cottages and luxury tents.